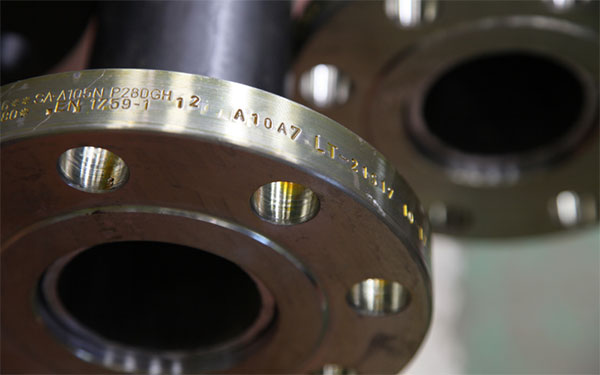 Standards & Accreditations
At Tulway we are incredibly proud of our safety record and the in-depth training we provide to all our employees. While the success of Tulway and professional growth of all employees is integral to the way we operate, the health and safety of our team remains paramount.
BS EN 1090 Execution Class III (CE Marking) Structural Steel
From 1st July 2014, the Construction Products Regulation has made it a mandatory legal requirement for all fabricated structural steel components and fabrications for sale on the EU construction market to be CE marked.
At Tulway we are accredited for both structural steel components and pipework to BS EN 1090 Execution Class III.
CE marking demonstrates that Tulway has the requisite Factory Production Control system, which ensures full-life-cycle traceability from source, through to fabrication, to final delivery on site. Further information can be provided on request if required.
ISO 9001:2015
Quality is at the forefront of every part of our business, operating to some of the highest standards of welding and installation in the UK. As part of our commitment to quality, Tulway operates an Integrated Management System which can demonstrate compliance with proven international business practices and appropriate standards. The system satisfies the rigours of an independent, external audit and confirms our commitment to providing a high level of customer satisfaction.
ISO 14001:2015
Tulway recognises that, in our day-to-day operations, we inevitably impact the environment in many ways and are committed to reducing that impact through continual improvement in our environmental performance. This is achieved through our Integrated Management System that meets the requirements of BS EN ISO 14001:2015, including aspects specific to the industry sectors in which we work and ensures our business processes are carefully monitored, measured, and controlled to promote a continual improvement in our environmental performance.
ISO 45001:2018
At Tulway, health and safety is an integral part of all of our activities. We are committed to the promotion of a safety culture, the elimination of hazards and the reduction of occupational health and safety risks. Continually working to eliminate the risk of injury and ill health, ensuring we provide a safe and healthy working environment for our employees and all those who may be affected by our activities. This includes a commitment to fulfilling all of our legal and other health and safety requirements, whilst working to continually improve our safety performance.
Our Integrated Management System, which conforms to the requirements of ISO 45001:2018, is part of our commitment to demonstrating our high regard for health and safety to both our employees and clients.
CHAS
Our CHAS membership confirms our dedication to ensuring compliance across various areas of risk management. Tulway partners with CHAS to mitigate supply chain risk and support efficient supply chain management.
Achilles (Building Confidence & UVDB)
Both 'Building Confidence' and 'UVDB' accreditations involve a meticulous audit process. Our certifications demonstrate our capability, competence and compliance in line with relevant audit protocol.
IGEM
Tulway works with IGEM to ensure appropriate technical standards are in place, and to arrange training that contributes to professional development. Tulway has been a member for a number of years, to ensure that we achieve and maintain the highest standards of professional competence.
EcoVadis
EcoVadis has grown to become the world's largest and most trusted provider of business sustainability ratings, creating a global network of more than 75,000 rated companies. The EcoVadis sustainability assessment methodology is at the heart of their ratings and scorecards and is an evaluation of how well a company has integrated the principles of sustainability/CSR into their business and management system. Tulway has been awarded a Gold Sustainability Rating, which places us within the top 5% of companies assessed.
Modern Slavery
We have a zero-tolerance approach to modern slavery, and we are committed to acting ethically and with integrity in all our business dealings and relationships. We are also committed to implementing and enforcing effective systems and controls to ensure modern slavery is not taking place anywhere within the business, or in any of our supply chains. We ensure that there is transparency in our own business and in our approach to tackling modern slavery throughout our supply chains, consistent with our disclosure obligations under the Modern Slavery Act 2015. You can access our Modern Slavery and Human Trafficking statement here.